WELCOME
UPCOMING FUN FOR ALL!
Join the Cub Scouts of Pack 1860 at its October Pack Meeting: Wednesday, October 17th, 2018, 7:00 PM, Union Mill Elementary School Cafeteria.  The theme is STEM (Science, Technology, Engineering, Math)!
 RSVP by writing Cubmaster@Pack1860.org
WHAT IS CUB SCOUTS?
Cub Scouting is a program for boys and girls in Kindergarten through 5th grades, and their families, that provides fun and educational experiences concerned with values. The program provides a positive place where children can enjoy safe, wholesome activities, and focuses on building character, improving physical fitness, teaching practical skills, and developing a spirit of community service.
Scouts are organized into single-gender, grade-specific groups called Dens, which meet once or twice a month. Each grade, K-5, is assigned a rank: Lions, Tigers, Wolves, Bears, Webelos and Arrow of Light. All the dens and their families make up the Pack.
WHO IS PACK 1860?
The full Pack 1860 meets for celebrations, games and activities each month, usually on the third Wednesday of the month at 7 p.m. Pack meetings are held at a central location such as Union Mill Elementary School Cafeteria. In addition, each month there is often an optional pack or den outing or activity in which all family members are encouraged to participate.
Our Pack offers:
Campouts, hikes, snow tubing, bonfires and other fun outside activities
Food drives, clean-ups, flag ceremonies and other public service projects
Bake-offs, Pinewood Derby races, Carnivals and other games and contests
Banquets, picnics, parties, caroling and other celebrations
WHY JOIN SCOUTS?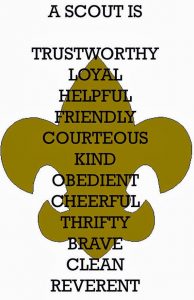 Who doesn't want their child to be a Program that helps him/her develop the qualities of a Scout? Plus it is a lot of fun for Scouts and the whole family!
RECENT FUN!